Lunch Time
The majority of pupils choose to stay on the school premises for lunch, however parents can take their child home for lunch. Pupils staying for lunch can choose to have either a hot lunch or a packed lunch.
We request that there are no cans, glass bottles, fizzy drinks or sweets in pupils' lunch boxes. This is intended to encouarge healthy eating. Any type of nut should also be avoided as there are a number of pupils in school with nut allergies.
Any parent who has an entitlement to a free school lunch is asked to speak with a member of the office or welfare staff. Further information can be found on London Borough of Hillingdon's website at: https://www.hillingdon.gov.uk/schoolmeals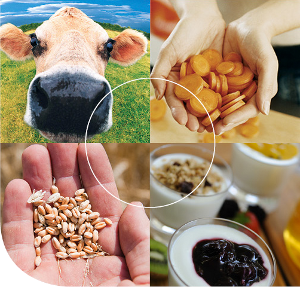 Hot Meal Provider
Our school meals are contracted to an outside supplier, Dolce. Dolce were granted the contract from October 2022. They come highly recommended by a number of local schools who already receive their delicious hot meals. Please visit their website to learn more about the company and the food they prepare:
The meal prices are £2.35 per day and with several options daily, including a traditional, vegetarian or Halal hot meal, plus a dessert, we believe this provides good value for money.
Parents manage their child's school meals online via SchoolGrid. By accessing SchoolGrid online parents are able to pre-order meals, view recipes, allergens, ingredients and make payments.
For those eligible for free school meals, including children eligible for Universal Free School Meals (Year 2 and below), meals should also be ordered in advance via SchoolGrid.
For further information, please see below a copy of the letter previously sent to parents providing details on how to register with SchoolGrid.