Learning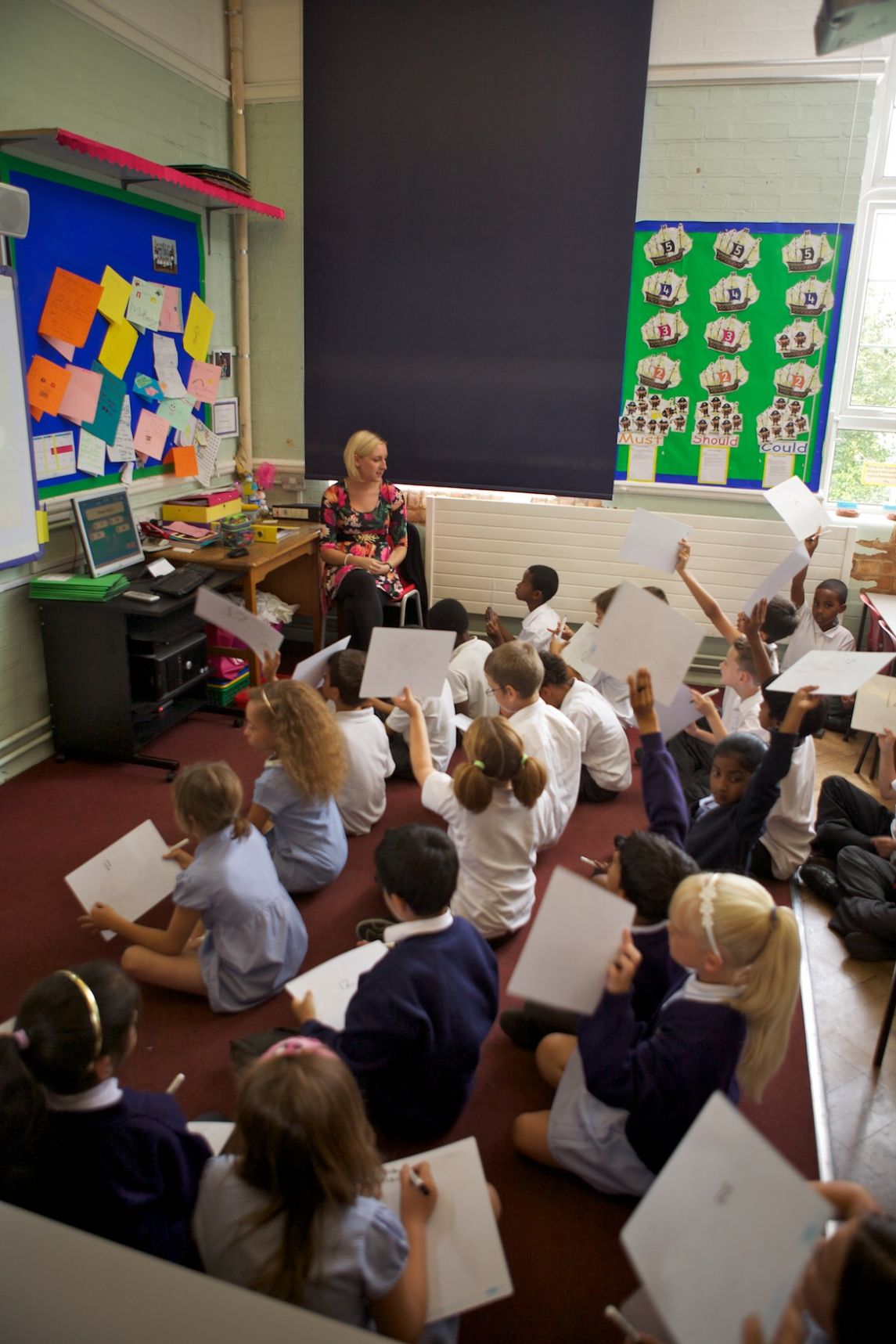 The curriculum at Hillingdon Primary School has been created to engage children in their learning, whether academic, social, sporting or being creative. It is one of the tools put in place to fulfil our school aims, ensuring that children are equipped with the skills, knowledge and attitudes that will help them to succeed in life.
The curriculum has three main strands:
The Core – maths, literacy, science and ICT

Picture This – our own curriculum developed to teach history, geography, DT, music and art in an exciting, integrated way.

Healthy HPS – curriculum links together physical education, healthy eating and the wider issues of living a healthy life.
Picture This
Picture This is inspired by works of art. Each year group using a painting as a stimulus for launching a topic on a theme or number of themes suggested by the painting. The children are drawn into the topic through the painting and through a launch activity. The topic is then broken down into blocked sections of teaching and learning. Children are frequently given opportunity to evaluate their progress and to assess what their next steps might need to be. The topics enable pupils to develop their skills in the foundation subjects – art, DT, music,
geography and history. The curriculum is mapped across the year groups to ensure
that the requirements of the national curriculum are fulfilled. During the topic, children are
given time to develop and apply their literacy, mathematical, scientific and technological skills.
Art: children learn a wide range of art skills in a variety of media, including ceramics, painting, textiles and drawing. Children are encouraged to gather initial ideas, looking at how other artists might have solved the problem presented to them. They are then taught the necessary skills before embarking on their own exploration of the media, gaining an understanding of the potential and limitations of each media they work with.
History: Investigation is the corner stone of our historical learning. Children are taught to analyse sources, to interpret and present information and to understand that debate and reasoning are essential historical skills. Major themes span across the history curriculum – change, invasion, innovation, motivation. Areas of study include The Romans, The Tudors, Toys Old and New, Inventors, Chocolate.
Geography: Geographical skills are taught progressively from the nursery to year 6. Enquiry and asking questions are encouraged as children explore their environment, beginning at school and expanding further afield as children get older. A concern for the environment is fostered and the implications of human action on habitats, both animal and human, are considered. Links are made via video link with a school in Canada in order to compare life in different locations.
Music: Music contributes to life at school and to the curriculum in a range of ways. Links are made to skills form other subjects, enabling children to sing songs that support their learning or compose their own songs using literacy skills. Children explore a range of percussion instruments from an early age, using different musical elements (pitch, duration, volume, tempo, timbre and silence) to relate their own music making to that of established composers.
All children lean to play the recorder and use keyboards for further exploration of musical concepts. Singing takes place in class and in larger mixed year group settings. Productions have a high set of production values and music plays a vital role in setting this standard.
Design and Technology: In design and technology lessons, children are taught to value each part of the design process as an important step in producing high quality ideas and results. The initial collection of ideas and development of skills enables children to be confident when exploring different tools and materials. Children have opportunity to work with different materials and use different mechanisms to create moving objects. Food technology and the use of textiles are key parts of the DT curriculum.
Healthy HPS
The 'Healthy HPS' curriculum links together physical education, healthy eating and the wider issues of living a healthy life. They are branded under the titles – Healthy Body (physical activity in PE lessons, extra curricular clubs and out of school)., Healthy Mind (the development of effective learning behaviour in order to develop self esteem, pride in achievement and a set of skills that prepare pupils for their lives ahead), Healthy Soul (the importance of mental health and well being, thorough feeling safe, confident and able to call on a variety of people or strategies for help and support.)
RE: RE is linked to the Healthy Soul element pf Healthy HPS, particularly the parts dealing with moral decision making and creating a personal set of values, whether these are based on a religious belief or not. The RE curriculum is laid out by the Hillingdon SACRE and children are taught about the major faiths represented in the Borough of Hillingdon and then in the wider world. The exploration of Big Ideas encourages to develop their understanding of why people believe what they do, how they practice what they believe and the difference it makes to their everyday lives. Respect for all people is instilled into the ethos of the school.
---